MT4 and MT5 are two globally recognized forex trading platforms. Here are the functional differences between the two: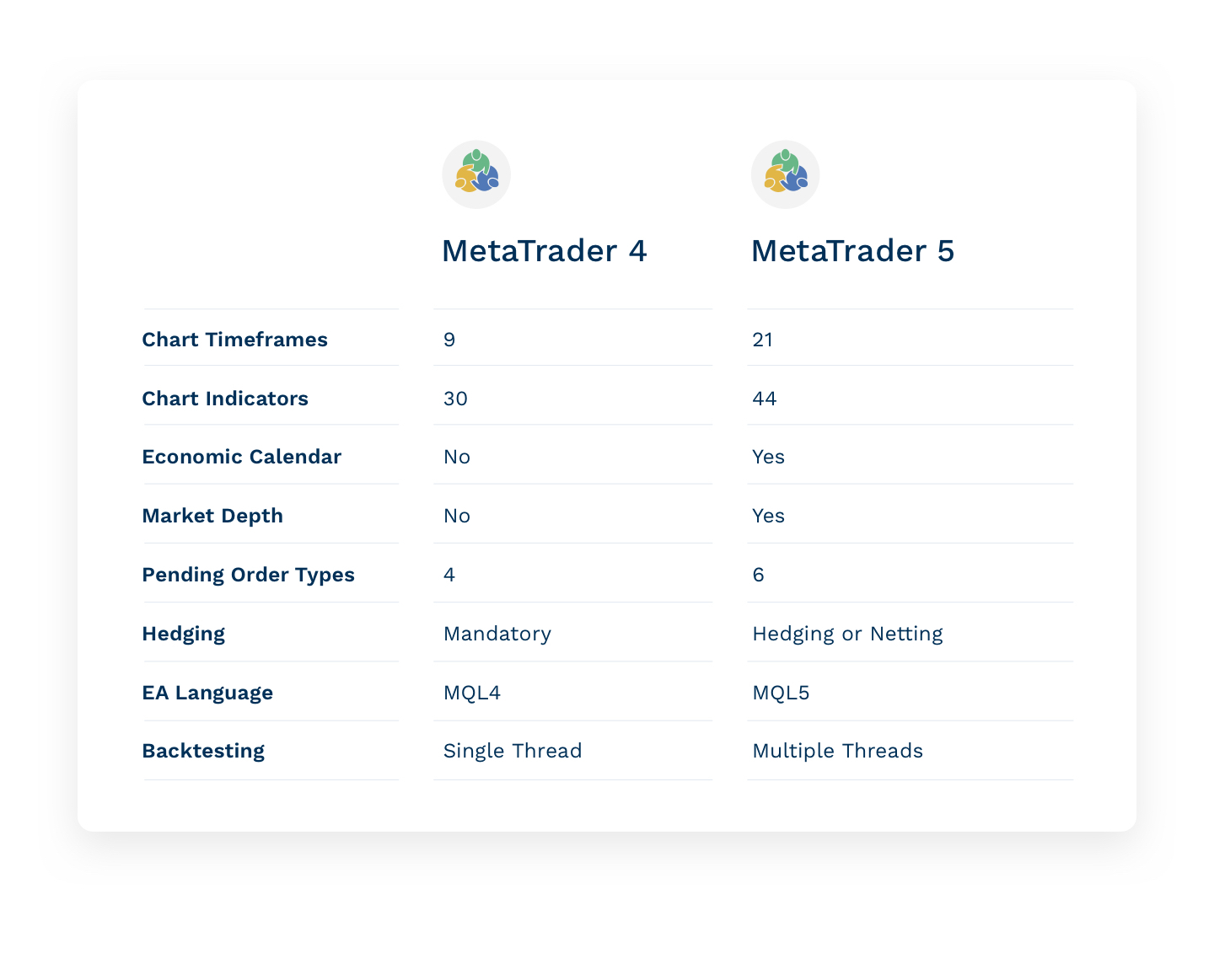 What has made MT4 the favored forex trading option for novices and experienced investors alike is its extensive range of trading resources. Delivering detailed analytics and trading technologies, MT4 allows for simple trading at the touch of a button.
MT4 on Windows: Making MT4 your chosen terminal on Windows couldn't be easier. To use the platform via Valutrades, all that is required is a minimum operating system of Windows 7 or better.
MT4 for Mobile: Trade on-the-go from anywhere by downloading MT4 in the Android or Apple app stores. For easy mobile trading, make sure your device is updated to Android 4.0 or iOS 7.0 or higher.
MT5 takes trading to a whole new level, combining power with flexibility unlike any other trading platform. Representing a true multi-asset terminal, MT5 allows for all-in-one trading experience.
MT5 on Windows: As a worthy successor to MT4, MT5 delivers a power-driven, cutting-edge, high performance trading experience. To enjoy all that MT5 has to offer as a trading terminal, you'll need a Windows device with Microsoft Windows 7 or higher.
MT5 on Mobile: Functional across countless mobile devices, MT5 is the most technologically advanced trading platform available. As long as your device meets the minimum requirements—Android 4.0 or iOS 7.0 or higher—you can access this trading terminal 24/7/365
Please contact us if you have any other questions on the difference between MT4 vs MT5 and we'll be happy to help!