Please note that you can do below steps after logging into your trading account from your MT4 platform.
To activate One Click Trading go to the "Tools" main menu and select "Options".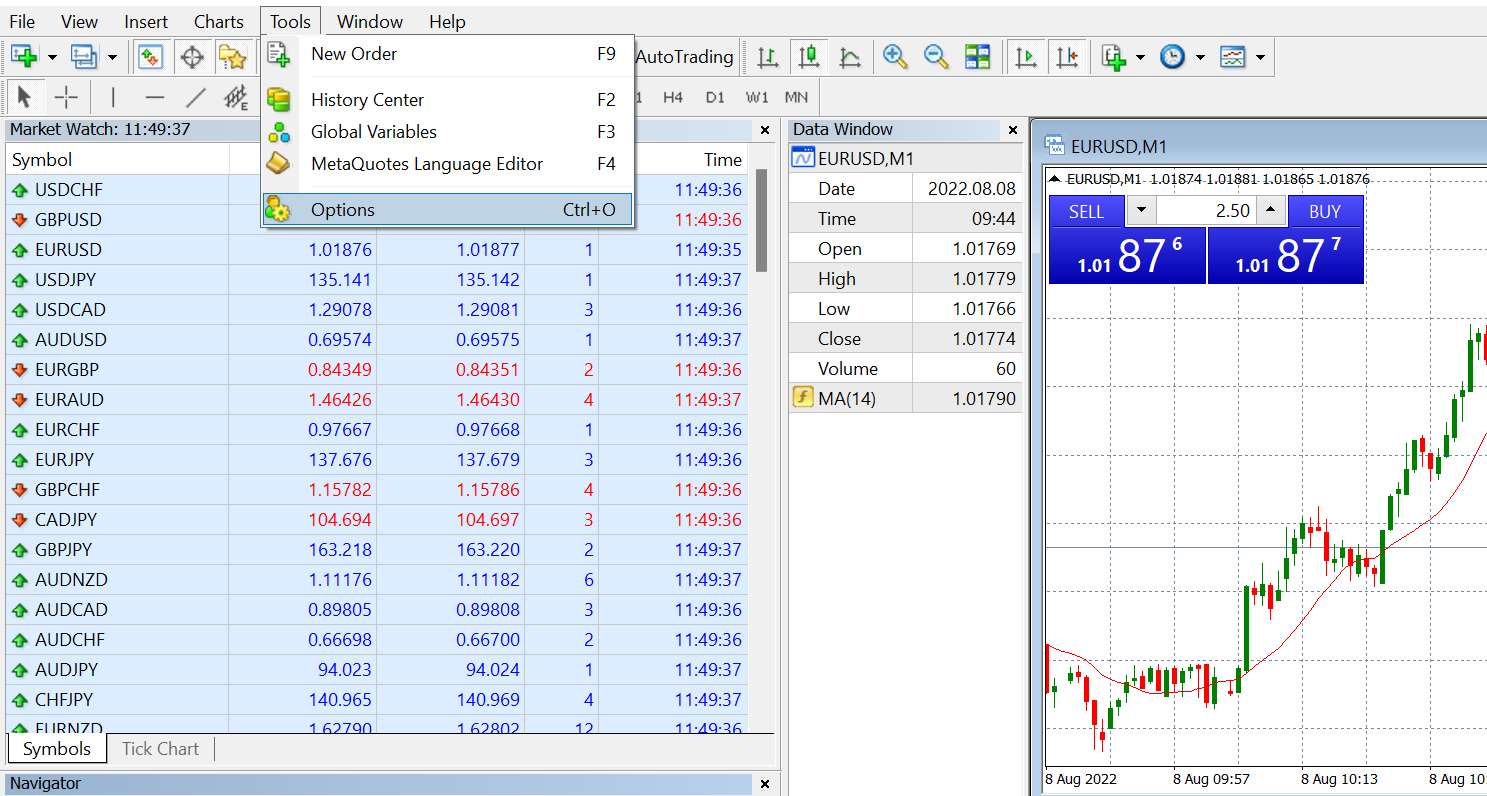 Go to the "Trade" tab in the "Options" window and make sure that "One Click Trading" is ticked.

You can deactivate the mode at any time through the same procedure. If the One-Click Trading panel still doesn't appear, then right-click on the trade chart and select "One-Click Trading" from the menu or use Alt+T to open or close them.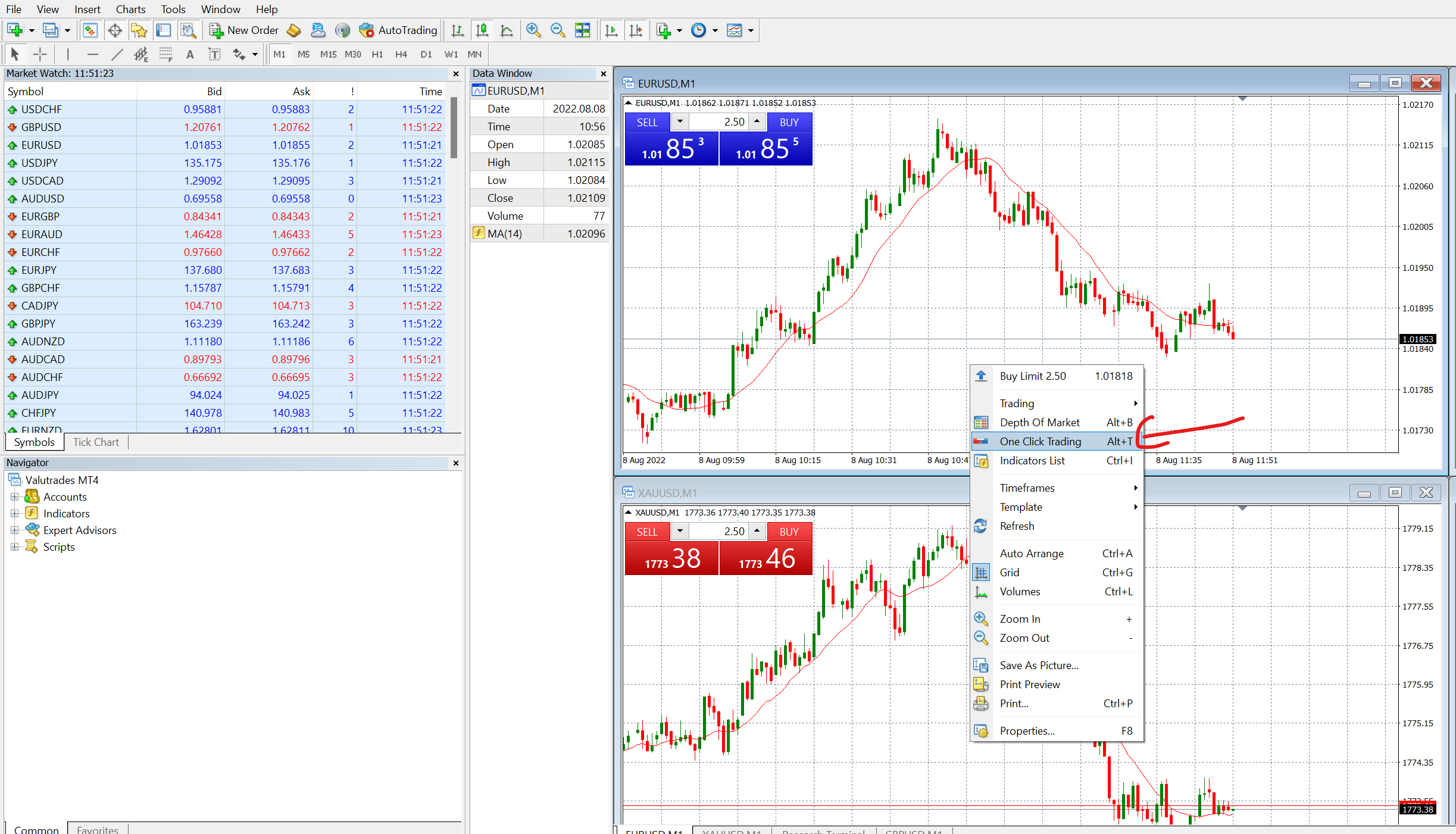 Terms and Conditions for using One Click Trading
When using this function for the first time, a "Terms and Conditions" windows pops up requesting your approval for using the feature, since it enables you to automatically trade with one click. Select "I accept" and click "OK" if you are sure you want to continue.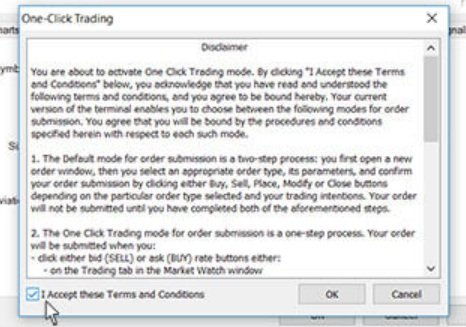 If you are still experiencing issues after following these steps, please contact our support team by email (support@valutrades.com), live chat or telephone (+442031410888)