You can check whether your MT4 is the latest version by clicking "Help" menu and select "About". You will see a popup window and it will show you the version and build of your MT4.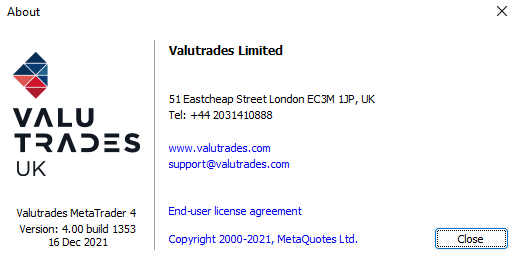 If you want to know what is the latest MT4 version, please go to Metatrader official website.
If you have any questions, please do not hesitate to contact our support team by live chat, email (support@valutrades.com) or phone (+442031410888).