To calculate the leverage of a product please follow these steps:
1. Open market watch inside your platform
2. Right click on your chosen product
3. Click 'specification'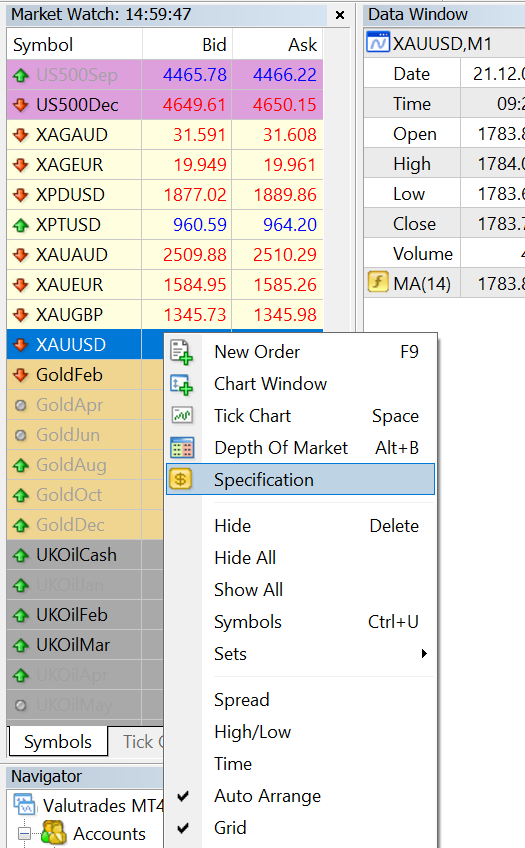 4. You will then be able to see the margin percentage which will tell you the leverage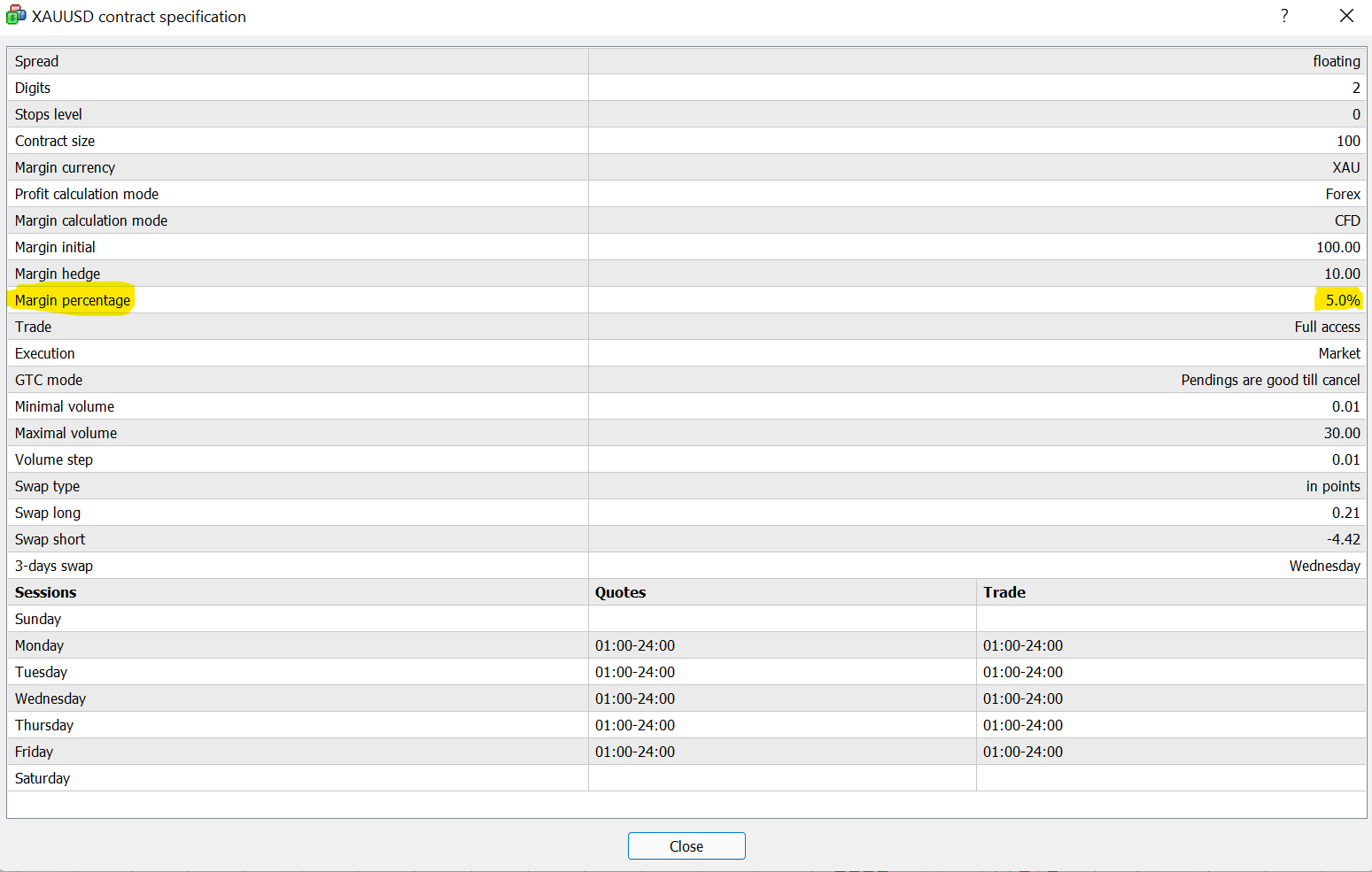 It can be calculated by Leverage = 100/Margin Percentage
So in this example 100/5% margin percentage = 20 x leverage
If you have any questions about this topic please contact our support team by live chat, email (support@valutrades.com) or phone (+442031410888).