Our free signals can complement your trading strategy with valuable real-time insights. If you're still developing your trading strategy, our signals can be instructive for helping you identify and evaluate trading opportunities.
What are signals?
Signal is a suggestion for placing a trade, usually at a specific price and time. This is an example of the signal that we provide: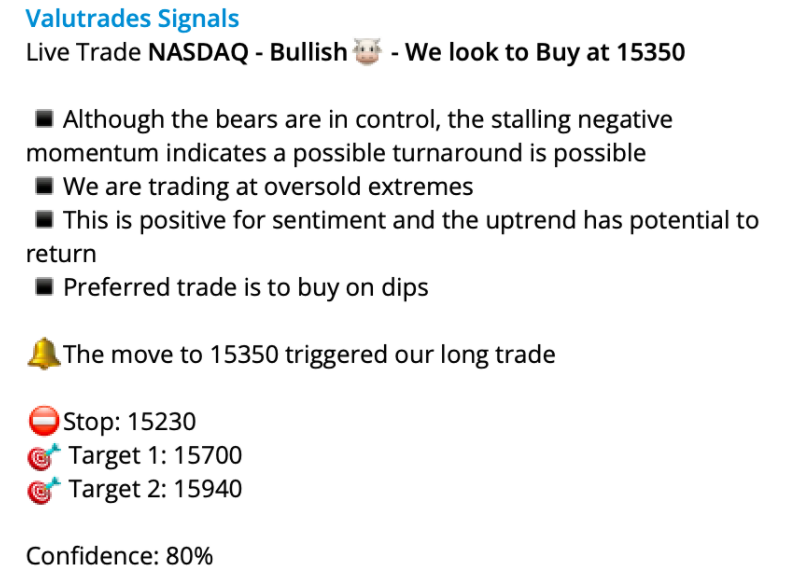 We offer Webinar as well where you can learn about trading with forex signals, please register here.
If you would like to learn more and how to read signals, we suggest you to read this blog.
How do I sign up?
Please visit this page to sign up.
Once you have entered and submitted your details, you will be able to choose whether you would like to receive it via email or via telegram.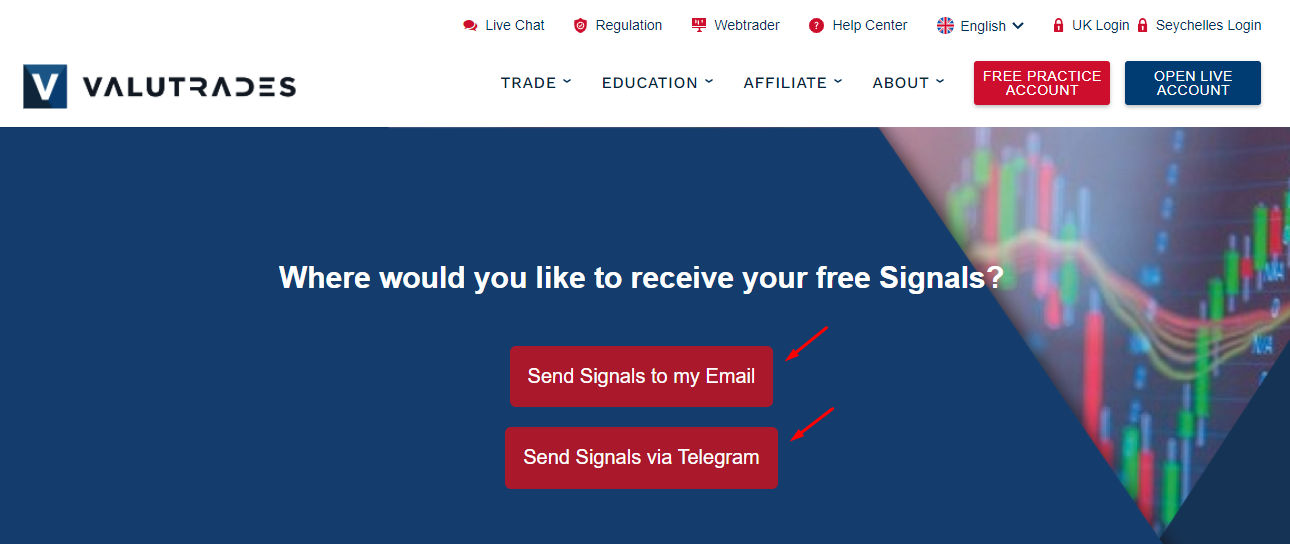 If you choose to receive it via email, you will be asked to confirm your email address again.
If you choose to receive it via telegram, you will be given a barcode that you need to scan or an alternative link.
What are the requirements?
Even though you have not opened an account with us, you can still sign up from the above link to receive free signals. However, if you are an existing Valutrades client, you can easily execute the trade if you wish to once you receive the signals from us.
How many signals would I receive daily?
The amount of signals you receive per day depends on the market conditions and volatility but should be approximately between 15 and 30 per day.
Can I receive it via Expert Advisor (EA)?
Yes, this is available via EA and you can contact our support team for the download.
You can also download the signal centre from your client area, please click here.
For more information how to use it, please check: How Do I Use Valutrades Signals Expert Advisor?
If you have any questions please do not hesitate to contact our support team via live chat, email (support@valutrades.com) or telephone (+442031410888).